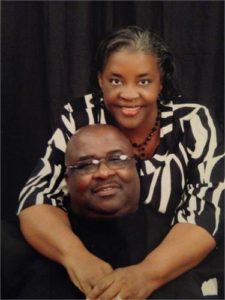 Pastor Kenny L. Anderson Sr. was born to late Carrie Lizzie Anderson, he is the 7th of 10 children and a native of Maury County. He is a graduate of Columbia Central High School. On December 25, 1983, he married Annette Taylor and they have two sons, Kenny L. (Molly) Anderson Jr., and John Wesley (Cynthia) Anderson and five grandchildren Tariq Davis, Karrie Elizabeth, Keenan Rondell, Zamarya Katherine, and Anya Lee Anderson. Pastor Anderson has labored in the Ministry for over 46 years and is known for his gift of music He has served as minister of music for many churches throughout Tennessee for over 25 years. He accepted his calling to the Gospel ministry in June 1991, Pastor Anderson enrolled and attended American Baptist Theological Seminary (now A.B.C) in Nashville TN. In 1993, he was ordained by the late Rev. James Solomon Harris, Pastor of Mt. Calvary M.B. Church in Columbia, Tennessee to begin serving in Pastoral Ministries. In 1994, he accepted the called to pastor Mt. Calvary M.B. Church, where he's currently serving for over 25 year as pastor. Pastor Anderson retired from the U.S. Army in June of 2005 with 25 years of service, including 15 months in Kuwait (Operation IRAQI Freedom). While in Kuwait, he was in charge of the Gospel Services at Camp Spearhead and other military duties. In addition to his preaching, teaching and leadership responsibilities to the Mt. Calvary Church Family, Pastor Anderson has always been very active in providing leadership to various groups where he has served in many positions. A few are as follows: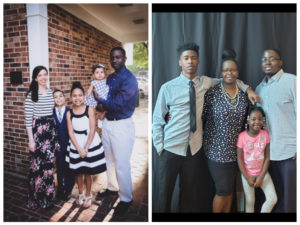 Vice-President of the Choir Dept for the T.B.M.E. Convention (Middle Region)

Moderator of the Duck River District Association,

Middle Region Vice President of the Tennessee Baptist Missionary & Education Convention, Inc.
Pastor Anderson was honored as Tennessee Man of the Year in July of 2011, by Dr. Harry L. Ross of Rossreportnews.net in Atlanta GA. Pastor Anderson strongly believes that "God is In Love with the People." Jeremiah 3:15.